How to pluck & dress a chicken - Picture guide
I hope that this little bit might be of help to folks.
I hope its not a matter of me trying to teach my grandmother how to suck eggs, but it was actually my grandmother who many years ago taught me how to pluck a chicken.
The other morning, I pulled and broke the neck of this Light Sussex cockerel. Using bailer twine I then suspended it from the beam of one of our outbuildings and commenced plucking it.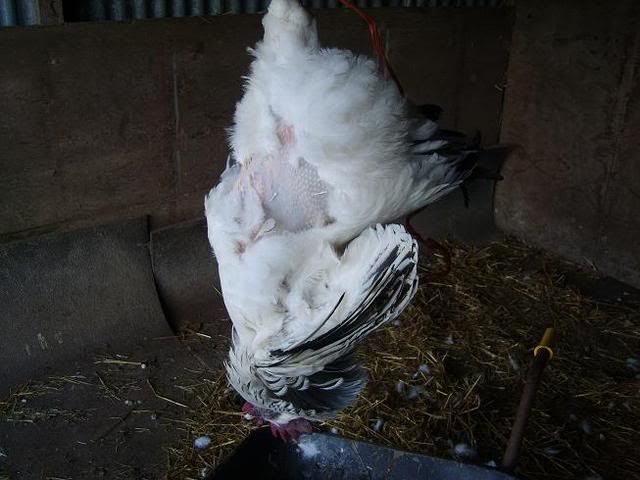 I took it nice and steady, so as not to risk ripping the skin.
It didn't take too long to make some visible signs of progress. The tail feathers were pretty easy.
Its looking a bit more like a chicken you'd buy from the supermarket now.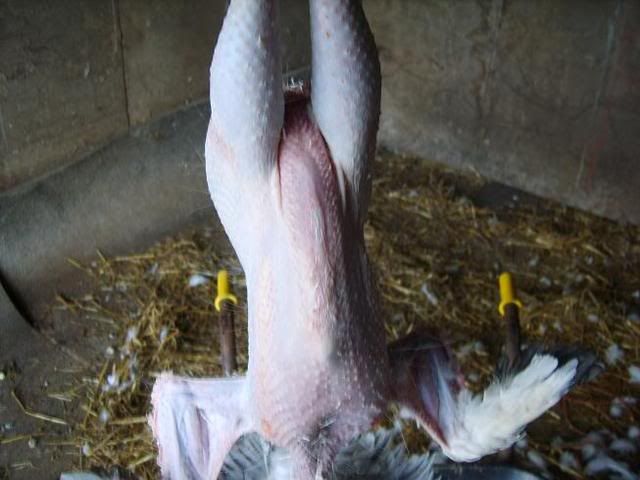 The last job I did outside, was to remove the head and the very ends of the wings.
Into the house now.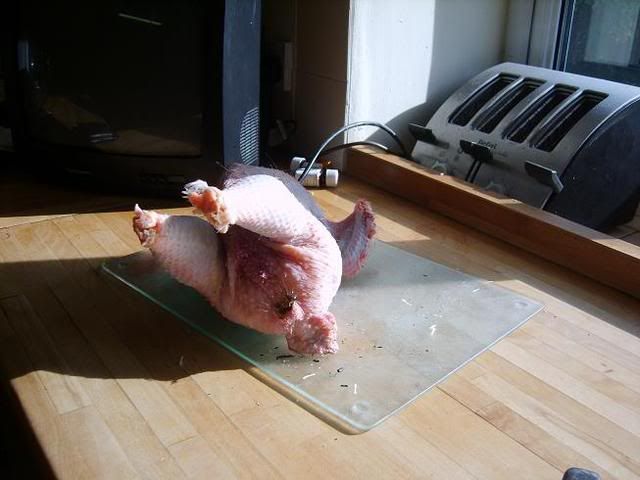 I made an incision vertically up the vent so that I can get my hand into the body cavity. I then pull the intestine and body organs out. I run cold water through the chicken to clean it.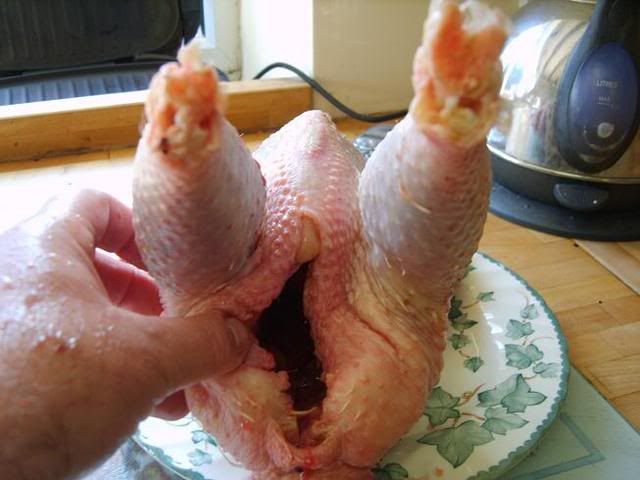 I cut the neck from the chicken and retain it along with the gizzard and heart to make the gravy.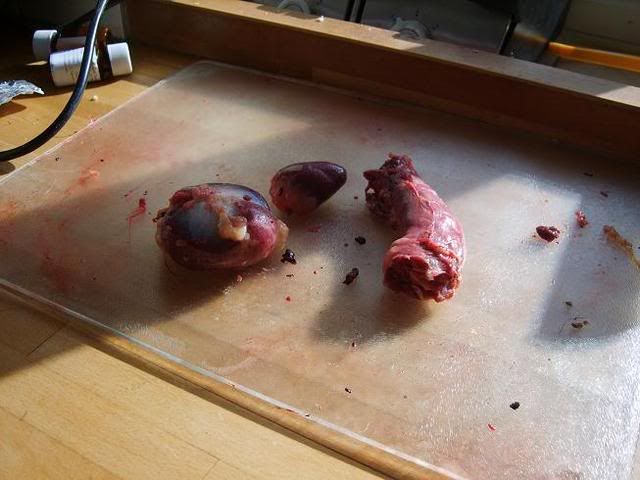 I prepare the gizzard by cutting it open and removing the grit and food stuff. I also pull the lining away from the gizzard and discard it.
It was tricky taking the photographs because I was on my own,but I have a few more chickens to despatch. If there are any steps that you are not sure about, I be happy to go over it again