Berkshire
Berkshire Pigs are a rare breed of pig originating from Britain.
Berkshires are early-maturing black pigs and often have white on their legs, faces, and the tips or their tails. The snouts are dished and are of medium length. The ears are fairly large and are erect or slightly leaned forward. They have fine wrinkle-free necks and well-sloped shoulder blades. They have short, straight legs and a straight underline belly.
Berkshire pork, prized for juiciness, flavor and tenderness, is pink-hued and heavily marbled. Its high fat content makes it suitable for long cooking and high-temperature cooking.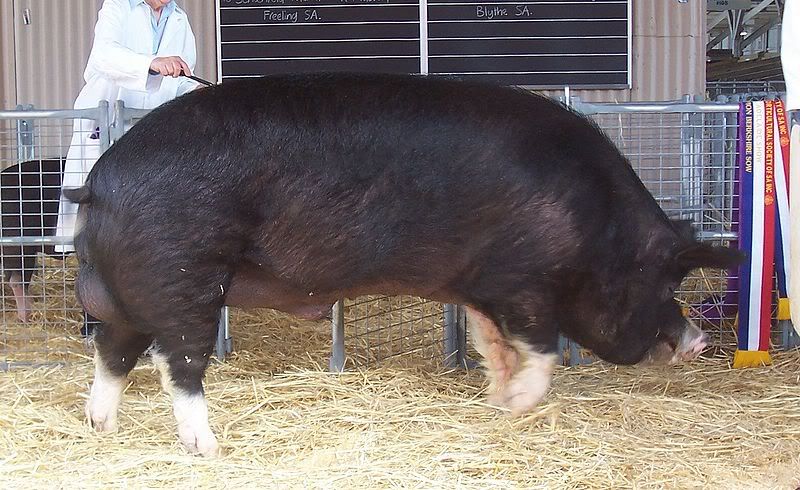 For more detailed information
http://en.wikipedia.org/wiki/Berkshire_(pig)



_________________




Shire Horses, Dexter Cattle,Dorper Sheep, Large Black Pigs & Barnevelder Chickens


Darkmoor Shire Horse Stud http://www.darkmoor.com.au