Re: The best and worst of my garden ~ idea's please ~ update
And still I am working on that Citrus bed in the original photo's of this thread. After a successful plant last year I have unfortunately let it go back to a wasteland this year. Because the dogs and chooks are so fond of getting in there and spreading the dirt and mulch over the path I decided some edging was needed.
So here is yesterdays effort.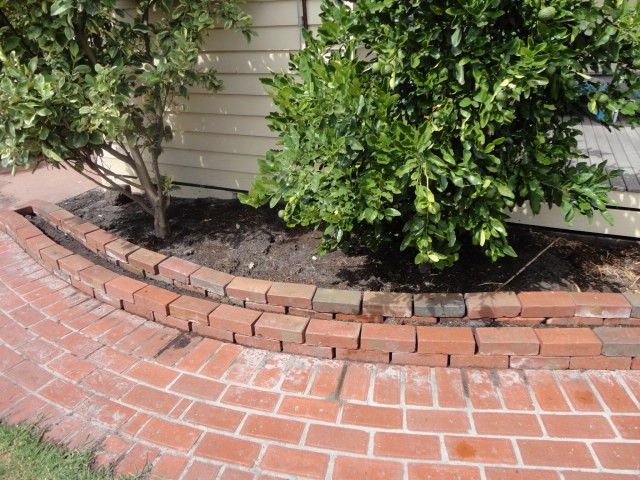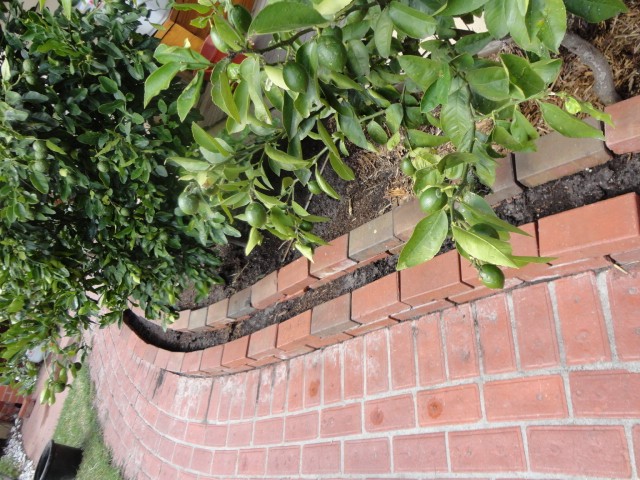 I have double bordered the edge with some 2nd hand reds from the recycling tip. I plan on filling the gap up with some rich water retaining soil mix and planting some herbs along the top. The edging will help keep the soil off the path and the mulch on the citrus in place, shich I am yet to do.
Probably should have swept the path before I took the photo's.
Some chives are on the list but I'd be greatful for any idea's on small compact herbs that will like full afternoon sun.